Solid Chocolate Skull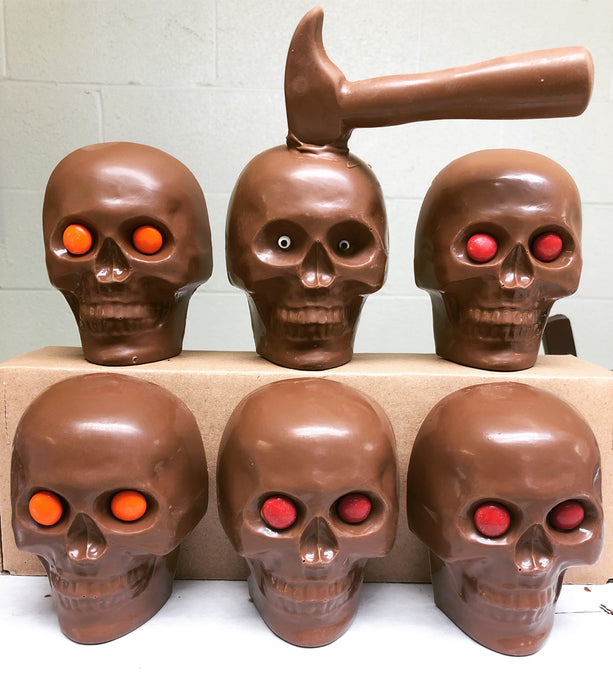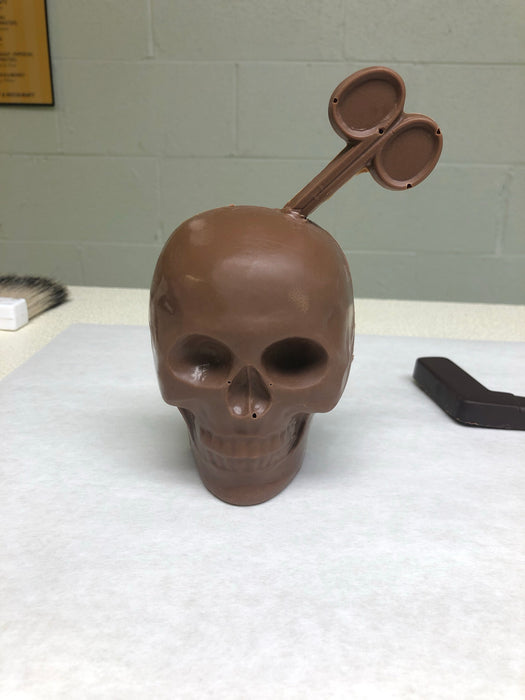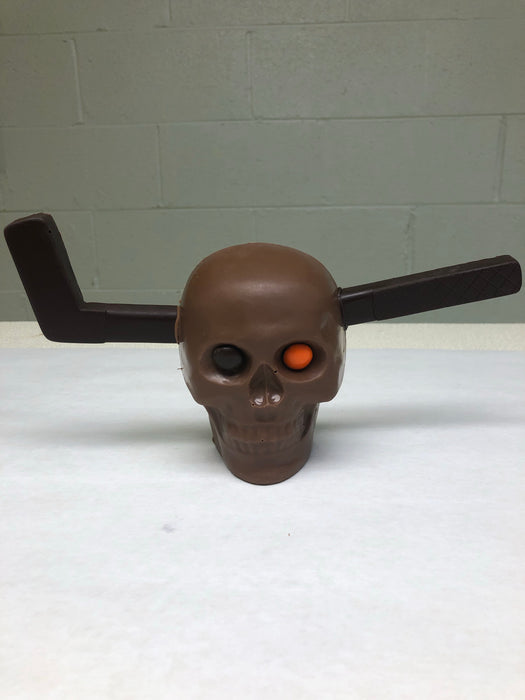 They're kooky and their spooky,
They're creepy and a beauty
They're oddly peculiar
They're chocolate skulls that are cooler
Then you average chocolate snoozer......


These Solid Chocolate Skulls are fun and endearing. We add eyes and occupational hazards to them like Chocolate Hammers, Chocolate Screwdrivers, Chocolate Scissors, Chocolate Hockey Sticks.

For the Craftsman, who is true to their craft until the end of time, we added a hammer or screwdriver.

We add scissors or a nail file for the beauticians in our lives.
Our Occupational Skulls are available for in-store pick up only as they can break easily.