January 30, 2023
The Ultimate Superfood: Discovering the Health Benefits of Cacao Nibs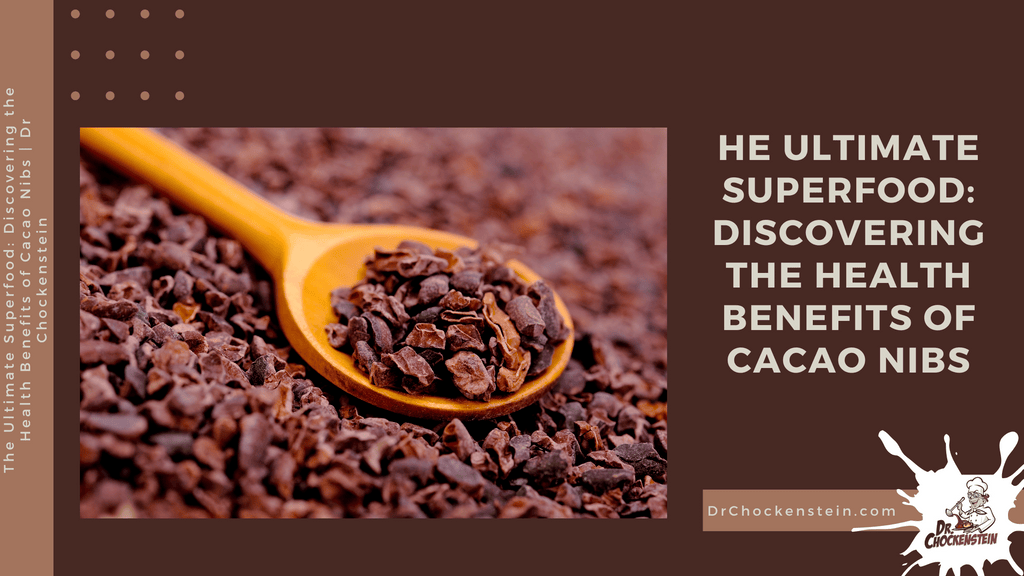 Cacao nibs are a tasty and nutritious addition to any diet. These small pieces of broken cacao beans are packed with antioxidants, minerals, and other beneficial compounds, making them a true superfood.
One of the key reasons why cacao nibs are considered a superfood is their high antioxidant content. Antioxidants are essential for protecting the body against damage from free radicals, which can lead to chronic diseases such as cancer and heart disease. Cacao nibs contain a particularly high amount of flavonoids, a type of antioxidant that has been shown to impact heart health positively. Studies have found that consuming cacao nibs can lower blood pressure and improve the function of the endothelial cells that line the blood vessels.
Cacao nibs are also a great source of minerals. They are particularly high in magnesium, which is essential for maintaining healthy bones and teeth and maintaining proper muscle and nerve function. They also contain zinc, iron, and copper, which are important for maintaining good health.
In addition to their antioxidant and mineral content, cacao nibs contain several other beneficial compounds. For example, they are a good source of fiber, which can help to promote regular bowel movements and can also help to lower cholesterol levels. They also contain a compound called theobromine, which has been shown to affect mood and cognitive function positively.
One of the best things about cacao nibs is that they are incredibly versatile. They can be added to smoothies, yogurt, oatmeal, or granola for a nutritious boost. They can also be used as a topping for ice cream or as an ingredient in baking recipes. In addition, they have a rich, chocolatey flavor that makes them a great addition to any dish.
Another great thing about cacao nibs is that they are a natural and unprocessed food. Unlike most chocolate products, cacao nibs are not heavily processed, which means they retain all of their beneficial nutrients. They are also free from added sugar and other artificial ingredients, making them a healthier alternative to many chocolate products on the market.
In conclusion, cacao nibs are truly a superfood. They are packed with antioxidants, minerals, and other beneficial compounds that can positively impact health. In addition, they are versatile, easy to use, and delicious. So next time you're looking for a healthy and tasty snack, reach for some cacao nibs!
Now that you've read the Ultimate Superfood: Discovering the Health Benefits of Cacao Nibs. Ready to learn more? Browse our Chocolate Blog! 
If you've enjoyed reading this post, please share it with a friend.