June 14, 2023
Chocoholics Beware: Chocolate Prices are Soaring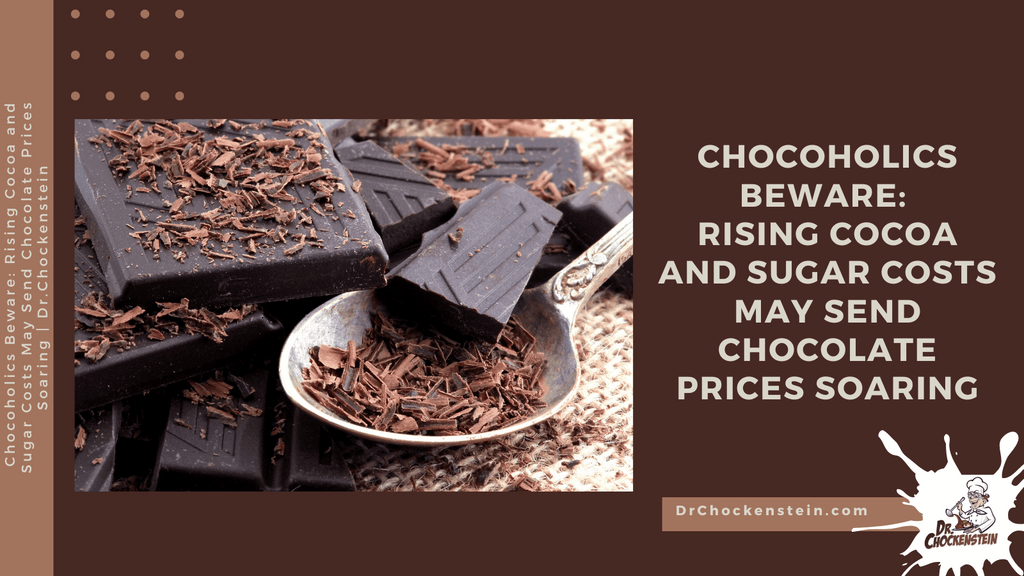 Introduction: In recent months, chocolate lovers around the world have been faced with some bitter news. The prices of chocolate are on the rise, and it's not just a tiny bump. According to the consumer intelligence database NielsenIQ, chocolate prices have surged by 14% in the past year alone. But what's behind this sudden increase? Let's delve into the factors driving these price spikes and the potential impact on different varieties of chocolate.
Cocoa Prices Soar: One of the primary culprits behind the surge in chocolate prices is the skyrocketing cost of cocoa, the key ingredient that gives chocolate its rich and decadent flavor. Cocoa prices have reached seven-year highs, driven by a combination of supply chain disruptions, weather-related challenges, and increasing global demand for chocolate. This surge in cocoa prices directly impacts the production costs of chocolate, which eventually trickles down to the consumer.
Sugar Spike: Another significant ingredient in chocolate is sugar, which has also seen a notable price surge. In April, sugar prices breached an 11-year high, adding further strain to the already rising cost of chocolate production. The increased demand for sugar and factors like adverse weather conditions affecting sugar crops have led to these price spikes. El Nino, a climatic phenomenon, often ushers in warmer and drier weather patterns to the central and eastern regions of the tropical Pacific Ocean, deviating from the usual conditions. As sugar represents a substantial portion of chocolate recipes, its rising cost amplifies the impact on the final product's price.
The Dark Side: Among the different varieties of chocolate, dark chocolate enthusiasts may feel the pinch more than others. Reports suggest that prices of dark chocolate will be the hardest hit by these rising costs. Dark chocolate tends to have a higher cocoa content, making it more susceptible to price fluctuations. As cocoa prices continue to surge, manufacturers of dark chocolate face challenges in maintaining the same price points, potentially leading to higher costs for consumers.
Impact on the Chocolate Market: The rising prices of chocolate and its key ingredients pose challenges for consumers and manufacturers. Consumers may have to bear the brunt of higher chocolate prices, making indulging in their favorite treats a bit costlier. In response to these challenges, manufacturers may face tough decisions regarding their pricing strategies, production costs, and product offerings.
Innovation and Adaptation: As the chocolate industry grapples with these price increases, it is likely to witness various strategies to manage costs while still satisfying consumer demand. Manufacturers might explore alternative ingredients, adjust recipe formulations, or introduce smaller-sized packages to maintain affordability. They may also emphasize premium offerings and highlight the unique qualities of their products to justify higher price points.
Conclusion: The surge in cocoa and sugar prices has caused a notable increase in the cost of chocolate production. Consumers are experiencing higher prices, particularly for dark chocolate varieties, due to their higher cocoa content. As the chocolate industry navigates these challenges, consumers and manufacturers must adapt to the changing landscape. While the road ahead may be filled with higher price tags, the love for chocolate will unlikely waver. So, let's brace ourselves for a world where chocolate becomes an even more precious and indulgent treat.