January 25, 2023
A behind the scenes look at the fascinating way chocolate chips are made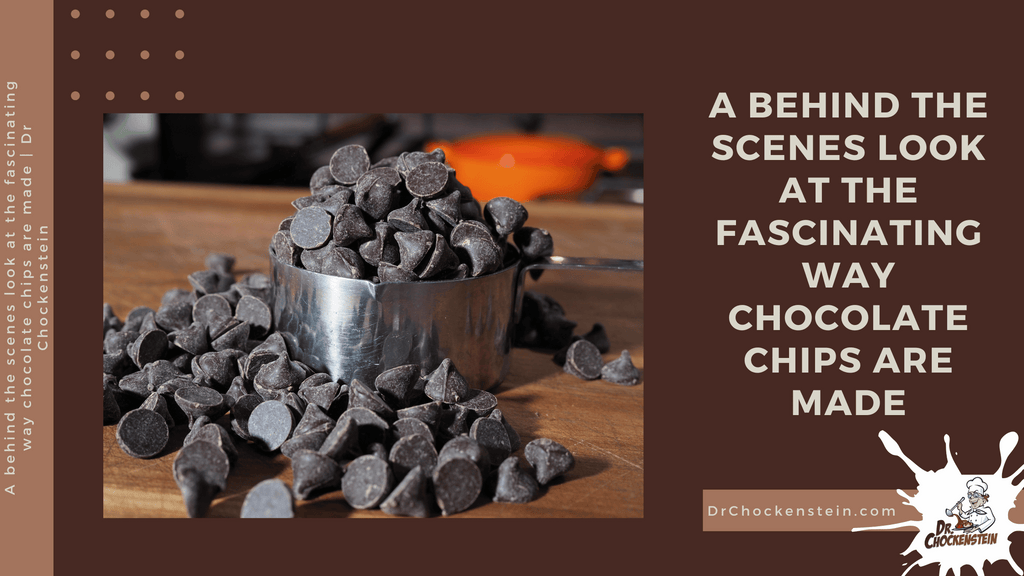 Chocolate chips are small, bite-sized pieces of chocolate that are often used in baking. They are a staple ingredient in many popular desserts, such as cookies, brownies, and cakes. But have you ever wondered how chocolate chips are made?

The process of making chocolate chips begins with the sourcing of cocoa beans. First, the cocoa beans are harvested from the cacao tree, which is native to Central and South America. The beans are then fermented and dried, a process that helps to develop the chocolate flavor. Once the beans have been dried, they are shipped to a chocolate factory where they are roasted to bring out the full flavor and aroma of the chocolate.

After roasting, the cocoa beans are ground into a paste called cocoa mass. The cocoa mass is then mixed with cocoa butter, sugar, and other ingredients such as vanilla and lecithin, a natural emulsifier. The mixture is then refined, passing it through rollers to remove any remaining impurities and make the texture smooth.

The next step is called conching, where the chocolate is heated and mixed for several hours. This process helps to develop the chocolate's flavor, aroma and texture. Once the chocolate has been conched, it is tempered, which is a process that helps to give the chocolate the right texture and shine. Tempering involves heating and cooling the chocolate in a specific way to create a stable cocoa butter crystal structure.
After tempering, the chocolate is poured into molds, which are cooled and hardened. The molds are then broken open, and the chocolate is chopped into small pieces, resulting in chocolate chips. Some chips are small dollops of chocolate that are either molded or deposited. These chips are then packaged and sent to retailers, where they are sold to consumers.

It's worth noting that there are different types of chocolate chips available in the market, like dark chocolate chips, milk chocolate chips, and white chocolate chips. The difference in the types of chocolate chips is due to the different types of cocoa beans used and the amount of cocoa butter, sugar, and other ingredients added to the chocolate.

So there you have it, sourcing cocoa beans to make chocolate chips, fermenting and drying them, roasting, grinding, mixing with other ingredients, refining, conching, tempering, molding, and chopping. Chocolate chips are a staple ingredient in many popular desserts, and it's fascinating to know the process behind how they are made. With this knowledge, you can now enjoy your chocolate chip cookie with a new appreciation for the work that goes into each bite.
If you've enjoyed this please share with on your social network and join our news letter for Chocolate in your inbox !