February 17, 2023
The Fascinating History of Irish Potato Candy: Where it All Began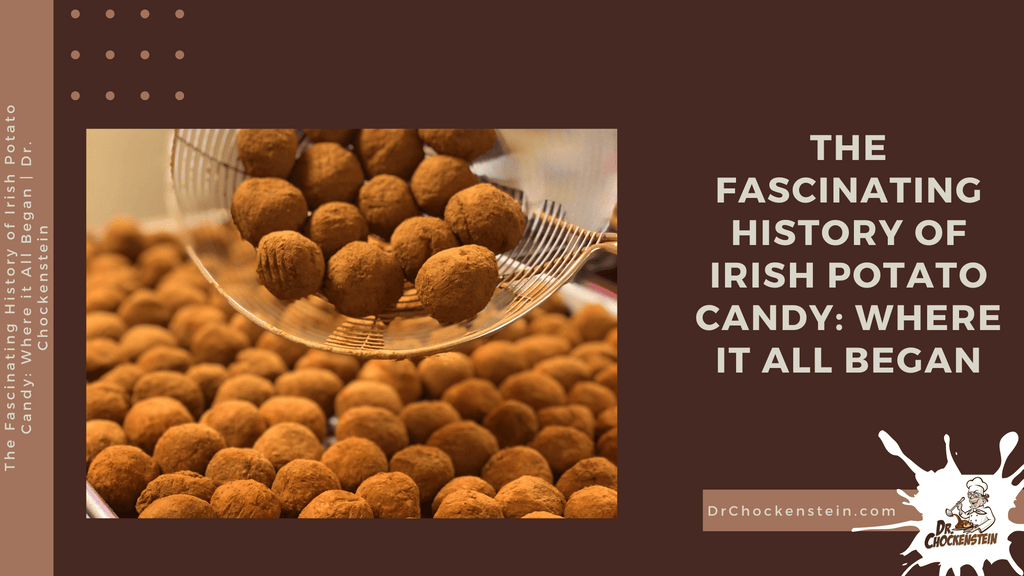 Irish Potato Candy is a traditional treat that originated in the United States, not Ireland, as the name might suggest. This delicious candy is made to resemble small potatoes, and its taste is reminiscent of creamy and sweet frosting. But how did this unique treat come to be?
The origins of Irish Potato Candy can be traced back to the late 1800s when the Irish immigrants came to America. During this time, the Irish were facing a famine and had limited access to food. Potatoes were one of the few staples they could get their hands on, and they quickly became an essential part of their diet.
However, potatoes were not just a source of sustenance for the Irish immigrants. They also had a strong cultural significance, as they reminded the Irish of their homeland. As a result, the Irish began to use potatoes in their celebrations and festivals, including St. Patrick's Day.
It is believed that the idea of Irish Potato Candy was born out of this cultural connection to potatoes. The candy was created as a way to celebrate St. Patrick's Day in a fun and delicious way. While the exact origin of the recipe is unclear, it is believed to have originated in Philadelphia, Pennsylvania, which had a large Irish population at the time.
The traditional recipe for Irish Potato Candy consists of a mixture of cream cheese, butter, powdered sugar, vanilla extract, and coconut flakes. The mixture is then rolled into small balls, which are coated in cinnamon to give them the appearance of small potatoes.
The popularity of Irish Potato Candy grew over the years, and it became a staple of St. Patrick's Day celebrations across the United States. While the candy is not commonly found in Ireland, it has become an essential part of Irish-American culture.
Today, Irish Potato Candy continues to be enjoyed by people of all ages and backgrounds. Its popularity has spread beyond the United States, and it is now enjoyed in countries around the world. Despite its American origins, Irish Potato Candy remains a symbol of the cultural connection between Ireland and the United States.
Our pick for freshly handmade Irish Potatoes Buy Here
In conclusion, Irish Potato Candy is a delightful treat that has a rich history and cultural significance. While it may not have originated in Ireland, it has become a beloved part of Irish-American culture and a sweet way to celebrate St. Patrick's Day.